UniAbuja abduction: ASUU calls for immediate rescue, release of members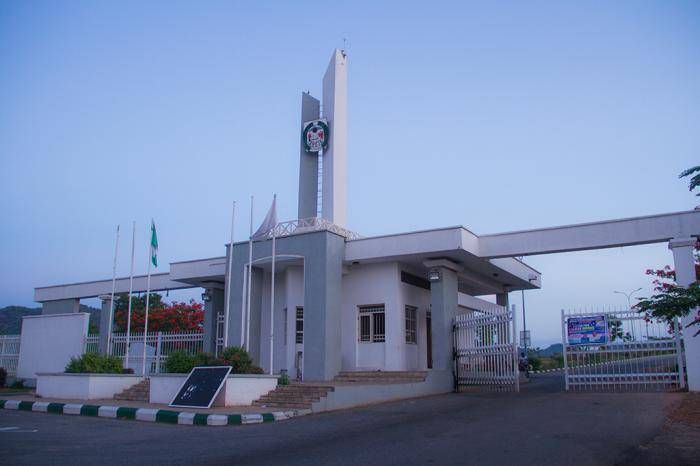 The University Academic Staff Union, ASUU, a branch of Abuja University, called on the federal government and security agencies to immediately rescue and release all abducted university members and staff.
Branch president Dr Kasim Umar made the appeal Thursday at a press conference in Gwagwalada, while responding to the recent kidnapping of its members from the university staff quarters.
Mr Umar, who expressed concern about the insecurity situation, said unless strict and urgent measures are put in place to save his members, things could get worse.
According to him, the senior staff quarters were built by the administration of President Shehu Shagari, originally as a police barracks when the university was established in 1988, then converted into temporary accommodation for founding staff.
"We demand the immediate rescue and release of all our kidnapped members, children and other staff, who are currently being held by criminals; the government should act quickly to ensure that this is done.
"The fence perimeter around the staff quarters should be immediately put in place as there is a need to effectively control movement around the university quarters.
"There should be active cooperation between the army, other security agencies and the university administration.
"For this to be effective, the ASUU requires the creation of a rapid response unit in the form of a joint task force or mobile police unit or military special force, which could be called up. in case of emergency.
"We call for the immediate expulsion of all illegal occupants and intruders from university grounds.
"It is necessary to embark on the immediate construction of residential neighborhoods that suit university status in the Federal Capital Territory," he said.
Umar revealed that all of the staff quarters were in poor condition and the road infrastructure had deteriorated completely, adding that parts of the perimeter fence had also collapsed, making security around the quarters almost non-existent.
Student hostels are very insecure, he said, and the entire campus is vulnerable to all kinds of attacks.
"Unauthorized individuals have occupied parts of the university grounds, increasing the state of insecurity on campus.
NOPE
Short Link: https://wp.me/pcj2iU-3DSz