Troops deactivate 27 illegal refining sites in Niger Delta – DHQ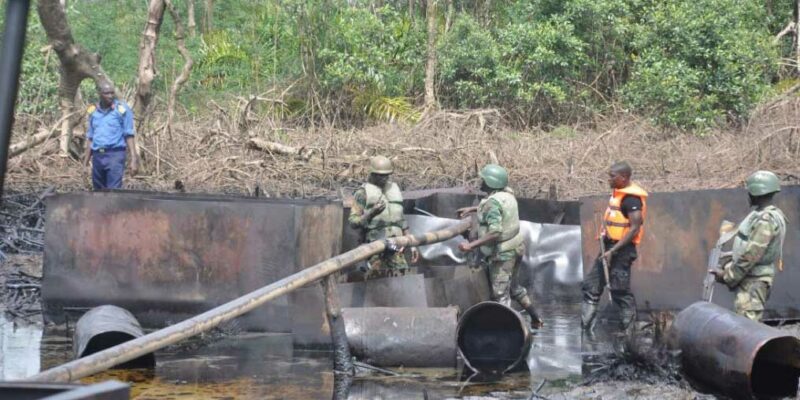 Operation Delta Safe troops have deactivated a total of 27 illegal refining sites in the Niger Delta region over the past two weeks.
Acting Director of Defense Media Operations Bernard Onyeuko revealed this while providing an update on armed forces operations across the country between October 14 and October 28 Thursday in Abuja.
Mr Onyeuko said the illegal refining sites had 57 ovens, 17 kettles / boilers, two cooling systems, 37 tanks, nine large dugouts and 27 storage tanks, drums and bags loaded with illegally refined petroleum products.
He added that nine suspects were arrested while a Danish pistol, among others, was recovered during the operations.
According to him, a total of 788,500 liters of illegally refined AGO and 229,000 liters of stolen crude oil were recovered during the operations, while three armed robbers were neutralized and saved two kidnapped victims.
"In addition, five criminals associated with pipeline vandalism, piracy, illegal oil bunkering and armed robbery were arrested during the period.
"Operation Delta Safe troops have remained steadfast in carrying out land, sea and air operations in the south-south area, in order to prevent the activities of economic saboteurs and other criminal elements," he said. -he declares.
NOPE
Short Link: https://wp.me/pcj2iU-3Dz1