Sheriff has capacity to unite APC, says Gov. Bello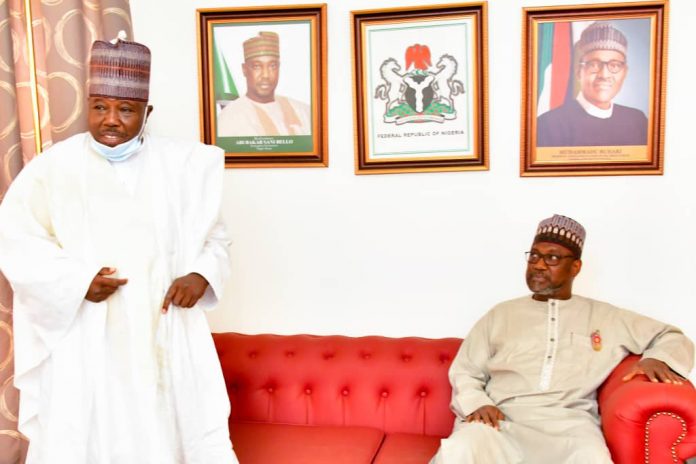 Niger state governor Abubakar Sani Bello says a former Borno state governor, Ali Sheriff, has the capacity to unite the ruling All Progressives Congress, APC.
Mr. Bello stated this when he received Mr. Sheriff on a visit to formally declare his intention to run for the position of the APC national presidency.
He said the party was having its challenges, hence the need for an experienced and credible leader to help everyone.
"I want us to have a stable party with a leader who would bring everyone together," he said.
Mr. Bello described Mr. Sheriff as a seasoned politician, former Borno State Governor and Senator who has the ability and skill to unite party members.
However, while he assured him of his support, the governor urged him to accept the election result when the time comes, noting that many other stakeholders will also participate in the contest.
Previously, the former governor explained that his visit was in recognition of Bello's position as a high-ranking member of the party, due to his leadership position at both the state and national levels of the party.
He said that if he finally emerges as president, he will unite all members and treat them with respect.
"If I become president, this party will be united.
"A party cannot be a party unless you bring everyone together, you have to talk to people, make them understand that everyone is equal in the party," added Mr. Sheriff.
Short Link: https://wp.me/pcj2iU-3Fbf