NYSC holds 2021 corps employers workshop in Bauchi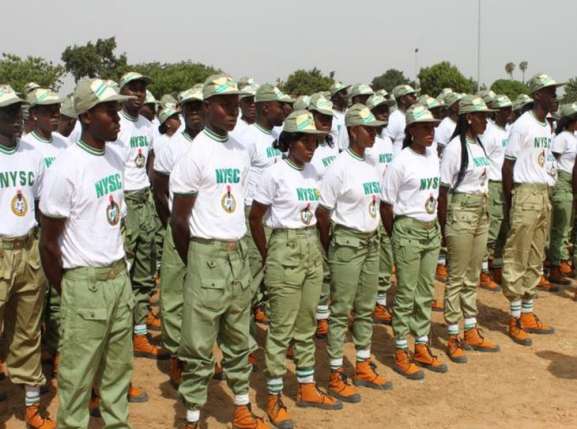 The National Youth Service Corps, NYSC, said it hosted the 2021 Corps Employer Workshop in the 36 states and the CTF.
Shuaibu Ibrahim, chief executive of the NYSC, said this at the inauguration of the two-day body employers workshop Wednesday in Bauchi.
The workshop on "Optimizing the NYSC / Corps Employers Partnership for National Development in the Context of the New Normal" is being held simultaneously across the country.
Ibrahim said the exercise would serve as a channel for exchanging ideas on improving its operations, especially through providing an environment for corps members to provide quality and efficient services.
Represented by Mohammed Momoh, Director, Ventures Management, NYSC HQ, Ibrahim said the workshop would provide strategic stakeholder feedback on the strengths, weaknesses and potentials of the program as well as ways to strengthen its operations.
"This edition will also generate ideas that will allow the program to permanently weather the prevailing storms of COVID-19, security and other challenges.
"I hope that we will take a critical look at all the issues raised while sharing our experiences in order to chart the way forward in accordance with the objective of this forum.
"Also, as we move into the core business of this program, I would like to draw attention to some shortcomings observed on the part of employers in the body, which need to be addressed," he said.
The NYSC boss pointed out some of the shortcomings, including the delay in applying for or not applying for corps members' services and waiting for their assignment.
It also includes increased rejection of body members, helping body members deal with their own rejection, underutilization of body members, and delay in issuing monthly clearance to deserving body members.
Others were helping with the escape of body limbs, the lack of provisions for statutory body limb welfare needs, the inappropriate use of ICT applications recently introduced by the NYSC, among others.
He said, however, that prior to the start of the orientation course, corps employers were required to submit requests for corps members, indicating number, discipline and other specifications that would help the program complete site assignments. main assignment.
"I wish to remind you of an existing federal government circular which prohibits the rejection of corps members by departments and agencies of government ministries (MDAs).
"To this end, I want to call on all employers of the body, especially public establishments, to make adequate budgetary provisions for the well-being of the members of the body rather than rejecting them," he said.
The chief executive also warned that the program would apply appropriate penalties against corps employers and others known to aid and encourage absenteeism and flight of corps members from the service.
NOPE
Short Link: https://wp.me/pcj2iU-3Esx