NLC rejects compulsory COVID-19 vaccination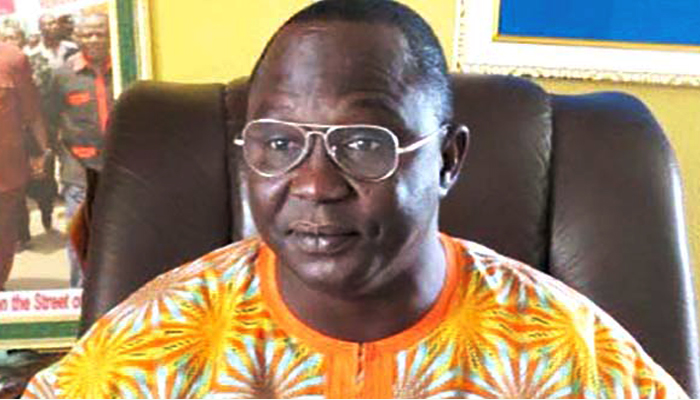 The leadership of Nigeria Labor Congress, NLC, has rejected the federal government's planned application of COVID-19 vaccination on workers and Nigerians.
NLC Chairman Ayuba Wabba expressed his union position when the COVID-19 vaccination notice was unveiled for federal officials on Monday in Abuja.
It should be remembered that the federal government has said it will apply the COVID-19 vaccination among its workers as of December 1.
Mr Wabba said that while the effectiveness of vaccines in controlling COVID-19 has been scientifically proven, the federal government should use the tool of persuasion rather than forcing to get workers and the general public to take it. .
"I urge workers around the world to take advantage of COVID-19 vaccines and protect themselves, their families and co-workers from the morbid threats of the Corona pandemic.
"We urge the government and other employers of workers to make special arrangements for workers to have access to the vaccine in the workplace.
"We urge that the tool of persuasion and conviction be used rather than force to get workers and the general population to be vaccinated," he said.
Wabba noted, however, that the COVID-19 pandemic has brought some of the greatest strain, stress and pressure to the workplace, adding that thousands of workers have died from the disease.
He noted that more than 180,000 health workers around the world had lost their lives due to the COVID-19 pandemic.
"The high death rate is unfortunate, but also highlights the sacrifice workers have made to fight and contain this deadly virus. Many more workers have lost their jobs and their livelihoods due to COVID-19, "he said.
The NLC chairman said the biggest lesson from the pandemic was that in the midst of the worst crisis, the human race could rise to the challenge with great ingenuity and resilience.
According to him, in addition to accelerated scientific efforts to understand the epidemiology of the virus, science had raised the bar a little higher with the revolutionary discovery of a vaccine against COVID-19, which had helped reduce the death rate and hospitalizations.
He said a study conducted by the United States Center for Disease Control in late May 2021 showed that there had been an approximately 63% drop in hospital visits after the introduction of the COVID vaccine. 19.
"There was also a 63% drop in hospital admissions after vaccination and a 66% drop in mortality for people aged 18 to 49 after vaccination.
"I understand that some people prefer to view the COVID-19 vaccination with caution. Yes, it is important to proceed on public health matters with great caution.
"Yet it would be reckless to elevate caution above scientific evidence and facts drawn from public health records," he said.
NOPE
Short Link: https://wp.me/pcj2iU-3DpD