NDLEA trains 143 personnel on counter terrorism in Kaduna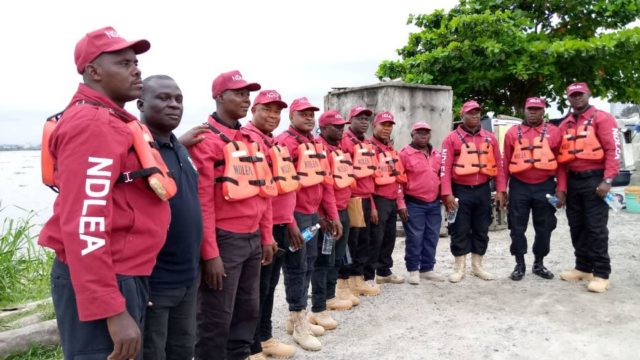 The National Drug Enforcement Agency, NDLEA, on Monday completed a two-week counterterrorism training for 143 personnel from the Nigerian Army Infantry School, NASI, in Jaji, in Kaduna State.
Addressing the graduates, NDLEA President Muhammad Marwa said the choice of venue was driven by the need to familiarize trainees with the basics and complexities of combating drugs in various terrains across the country. .
Mr Marwa, who noted that the training was the first of its kind, explained that it would be a valuable addition to the agency, especially in war operations.
"The training aims to prepare NDLEA officers to tackle the more complex challenges that have characterized the contemporary drug world.
"My plan is for the staff to become a formidable force that can operate in forests, swaps, cities and across the country.
"We have lost a lot of staff over the past 15 years. We have lost 188 officers in the line of duty and I know the training here will better prepare us for the challenges ahead.
"We will arm and equip them and provide them with all the necessary work and we will try to always be two steps ahead of the drug lords and peddlers," he said.
Mr Marwa warned drug traffickers and barons to quit the illegal trade and engage in other legitimate livelihoods, adding that if they persisted they would surely be arrested.
"The strike force personnel that we have just trained here are just spearheads.
"They are ready to be deployed in the forests where hemp is grown, cities, workplaces exchanges, arid lands and everywhere," he said.
While congratulating the Army Chief of Staff for approving the venue, the NDLEA chief urged the graduate to exercise a high sense of discipline and professionalism in the performance of his duties. responsibilities.
Previously, NASI Commander Maude Gadzama said the two-week course involved intensive training in weapons handling and counterterrorism operations.
Mr. Gadzama, who underscored the relevance of the course, noted that he noted that the activities of drug lords continued to threaten global peace and security, adding that "Nigeria is out of the game. shelter ".
He ensured that the training exposed NDLEA personnel to the basics, techniques and skills required to manage special operations.
"Acts of terrorism and insurgency as well as the challenges posed by political unrest and a growing trend of criminal elements are all attributed to the activities of drug traffickers.
"The need to secure the population and national resources therefore prompted NDLEA to invest in specialized training in order to effectively meet the challenges," he said.
He congratulated the graduates and urged them not to rest on their oars but to keep pushing harder in their future endeavors.
The Nigerian News Agency (NAN) reports that staff were trained in weapon handling, VIP protection, site security, counterterrorism, ambush drills, raid rappelling, house cleaning, cordon and search, among other special operations.
NOPE
Short Link: https://wp.me/pcj2iU-3DpR