Kano beats entire 5 South East in VAT collection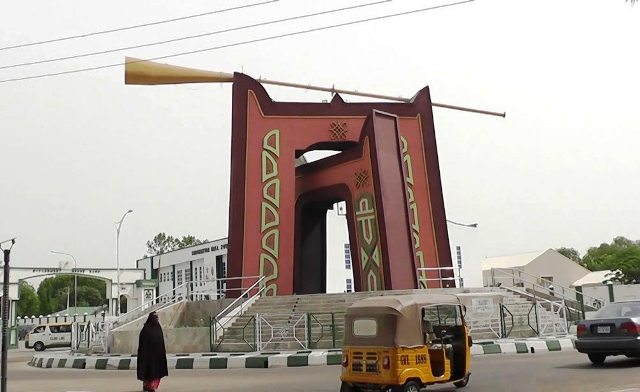 Kano State beat all five Southeastern states in value-added tax and VAT collection for the first eight months of 2021.
It follows a raging VAT dispute, legal fireworks and political negotiations between the federal government and some states.
According to an exclusive Daily Trust report, the VAT revenue records of the federal tax services, FIRS, viewed by the newspaper indicate that Kano raised 24.4 billion naira, ahead of the five states that have accumulated a collection of 20 billion naira. of nairas.
The data further revealed that Kaduna State with a cumulative N19 billion also did better than Akwa Ibom (N 9.3 billion), Bayelsa (N 13 billion), Delta (N 13 billion) , Edo (N 9 billion) and Ogun (N 11 billion).
For example, Kaduna's 19.8 billion naira is greater than the combined collection of Abia, Cross River, Osun, Ekiti, Ondo and Imo.
Abia, according to the graph, collected 2.2 billion naira representing 0.22%; Cross River collected 1.9 billion naira or 0.19%; Osun raised 2.07 billion naira or 0.20; Ekiti made 6.2 billion naira or 0.62; Ondo collected 4.8 billion naira or 0.48, while Imo collected 1.01 billion or 0.10%.
Yobe, in the northeast, raised 9.3 billion naira by rubbing shoulders with Akwa Ibom (9.3 billion naira), Edo (9 billion naira), Ebonyi (7.2 billion naira) and Ekiti (6.2 billion naira).
Lagos and the CTF, combined, contribute 65.22% of the total, while the remaining 35 states contribute 34.78% of the total.
Statistics show that Lagos leads the rankings with 41.5% of the total VAT amounting to 421.2 billion naira while Zamfara collected the fewest records, 762.5 million naira or 0.08 percent of the total sum.
Lagos is followed by the FCT which collected 241 billion naira or 23.74%; Rivers collected N 92.3 billion or 9.09% while Oyo followed with N 61 billion representing 6.01%.
Short Link: https://wp.me/pcj2iU-3ECd