Jailbreaks: Surveillance intensified on Laogs custodial centres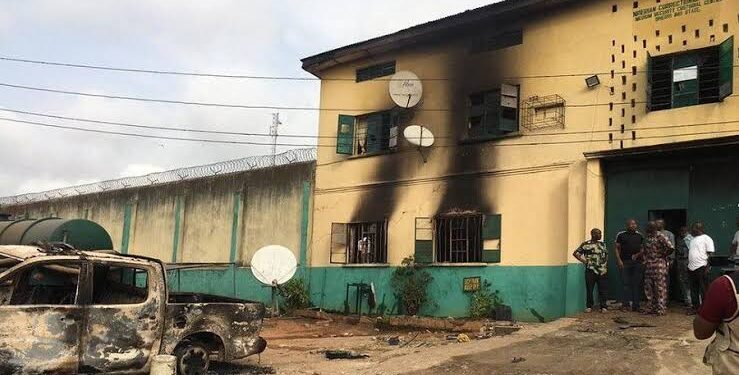 The Comptroller, Nigerian Correctional Service, NCoS, Lagos Command, Adewale Adebisi, has ensured that all Custody centers in the state will be intensively monitored against attacks.
Adebisi told the Nigerian News Agency in Lagos that inmates and custodial settings in the state were properly guarded around the clock by armed security personnel and NCoS.
He warned criminals to stay away from custody facilities in Lagos State, as security personnel would not hesitate to act against any perceived danger.
"Criminal elements must not forget how the NCoS in Lagos reacted to the recent uproar at the Lagos State High Court, Tafawa Balewa Square.
"One of the attackers who tried to kidnap an inmate brought for a hearing was shot while trying to strip an armed personnel of his rifle.
"A strong security reinforcement was deployed at the court premises to prevent a violation of the law and the inmates were successfully returned to the safe custody of the Correctional Service," Adebisi said.
According to him, the state's NCoS has zero tolerance for trespassing on its facilities.
At approximately 5 pm on November 28, the medium security custody center in Jos was attacked by armed men who caused the escape of some of the inmates.
Those who escaped were arrested again just as one of them turned himself in to the police.
YAYA
Short Link: https://wp.me/pcj2iU-3EYQ