ISWAP terrorists flee as Super Tucanos 'hover' around Buni Yadi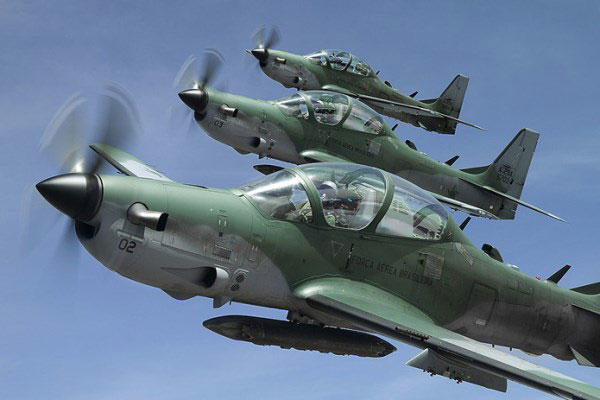 The Nigerian Armed Forces Air Force and Special Forces have foiled an attack by terrorists from the Islamic State of West Africa province, ISWAP, against security formations and the civilian population in the city of Buni Yadi.
The troops, PRNigeria learned, were deployed to repel some ISWAP fighters who stormed Buni Yadi, a major city in Yobe state, on Tuesday night.
ISWAP insurgents invaded the city of Yobe around 5pm.
Terrorists completely razed a police station, prior to the intervention of military troops, sources revealed.
PRNigeria concluded that the terrorists had initially stood their ground, refusing to leave the Yobe community, despite the massive deployment of Special Forces troops.
According to a military intelligence source, ISWAP fighters engaged troops in what appeared to be a "serious" shootout.
"They, however, succumbed and took off when they saw a Nigerian Air Force (NAF) Super Tucano plane hovering in the sky," he said.
By PRNigeria
Short Link: https://wp.me/pcj2iU-3EZg