ISWAP fighters kill 2 high-ranking Boko Haram commanders, 15 other terrorists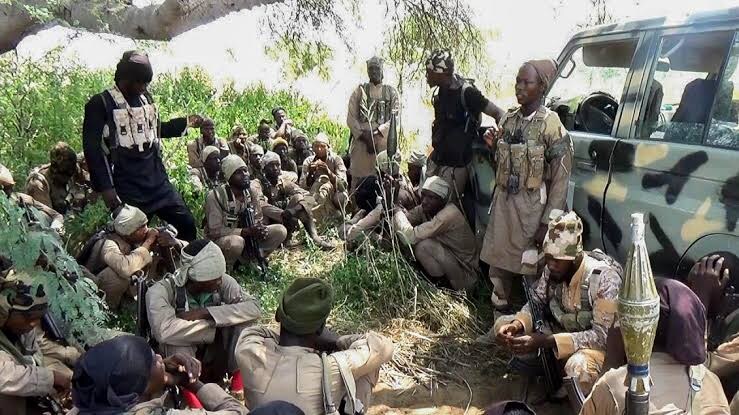 Fighters from the Islamic State of West Africa's province, ISWAP, ambushed their terrorist rivals Boko Haram, killing two senior sect leaders, Amir Modou Marte and Amir Moustapha Baga.
According to a report from PRNigeria, 15 other terrorists were among the victims of the ambush in Toumboun Gadura'a.
DAILY NIGERIAN reports that rival terrorist groups disagree over leadership and ideologies, resulting in the murder of many members of the groups.
Recall that on Tuesday last week, a clash between the two groups left 84 dead in the Mandra and Gaba mountains in the town of Gwoza, in Borno state.
ISWAP terrorists launched a retaliatory attack on the camp of Boko Haram commander Bakoura Modou, in the axis of Lake Chad.
ISWAP fighters stormed Mr. Modou's camp on Lake Chad in some fifty local stars for combat.
"More than 87 ISWAP jihadists were killed in the clash," a source said.
Short Link: https://wp.me/pcj2iU-3Dpa