Islamic State claims responsibility for Iraq's Diyala province attack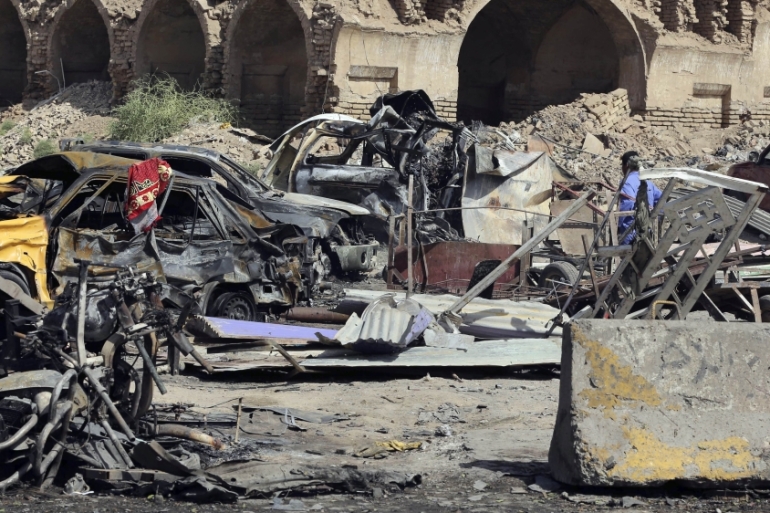 The Islamic State extremist group on Thursday claimed responsibility for an attack in Iraq's Diyala province that left at least 11 dead.
Activists on Tuesday evening attacked a village in al-Miqdadiya district in Diyala, northeast of the capital Baghdad.
ISIS militants kidnapped six people in the village of al-Rashad, before killing them with machine guns.
Activists then attacked security forces arriving at the scene, according to a statement released Wednesday via affiliate channels on Telegram.
After the attack, Prime Minister Mustafa al-Kadhimi promised retaliation and said the perpetrators would be arrested.
The Iraqi government declared a military victory over Islamic State in December 2017, three years after the militia seized large areas in the north of the country.
However, ISIS operatives continue to carry out attacks and kidnappings across Iraq.
Earlier this month, al-Kadhimi announced that Iraqi intelligence services had arrested Sami Jasim Muhammad al-Jaburi, a close aide to former ISIS leader Abu Bakr al-Baghdadi.
dpa / NAN
Short Link: https://wp.me/pcj2iU-3Dyh