Emirates to resume flight operations in Nigeria December 5 – Official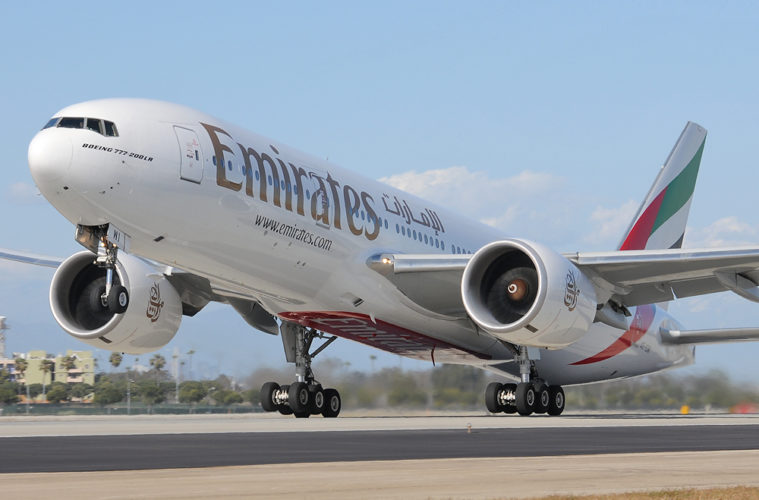 Emirates Airlines will resume its passenger operations between Dubai and Nigeria on December 5, 2021.
The airline of the United Arab Emirates, UAE, made this known in a statement issued on Thursday.
The statement read: "Emirates will resume its passenger operations between Dubai and Nigeria from December 5, 2021, offering customers improved connectivity to and through Dubai.
"The world's largest international airline will operate to and from its Nigerian gateways with daily flights, providing Nigerian travelers with convenient access to Dubai, which remains a popular business and vacation destination. It will also allow travelers to connect securely via Dubai to Emirates' network of more than 120 global destinations.
"Emirates will operate to Abuja on EK 785 and 786. The EK 785 will depart Dubai at 11:00 am and arrive in Abuja at 3:40 pm. The return flight, EK 786, will take off from Abuja at 19:00 and arrive in Dubai at 04:35 the next day.
Emirates Flight EK 783 to Lagos will depart Dubai at 10:30 AM and arrive in Lagos at 3:40 PM. The return flight EK 784 will depart Lagos at 6.10pm and arrive in Dubai at 4.15am the next day. All flights can be booked on emirates.com, with online travel agencies and travel agencies.
"Throughout the pandemic, Emirates has been helping its customers travel safely and confidently, implementing industry-leading health and safety measures at every point of the journey, helping communities reconnect faster and facilitating economic recovery.
"The airline has also been working hard to provide complete and up-to-date travel information to its customers, as well as to accelerate processes on the ground through digital verification for Covid-19 through the IATA Travel Pass, as well as check- in without contact. and biometric processing ".
Short Link: https://wp.me/pcj2iU-3F4B