N22bn Earned Allowances: ASUU, NASU, SSANU at loggerheads over sharing formula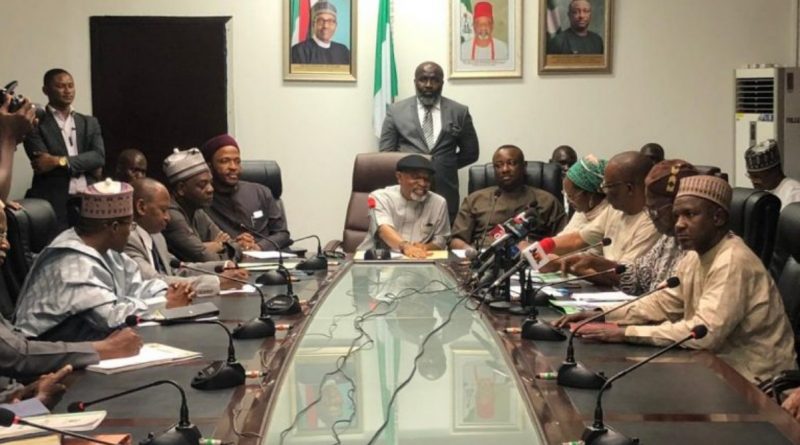 The federal government appears to have torn up the four main unions within the university system, following the introduction of a sharing formula for the disbursement of N22billion Earned Allowances.
DAILY NIGERIAN reports that the federal government has approved a 75% allocation to the Union of Academic Staff of Universities, ASUU, while the remaining 25% is expected to go to the other 3 non-teaching unions.
This sharing formula, we learned, angered non-teaching staff at universities under the Joint Action Committee, JAC, made up of the Union of Non-University Staff of Universities, NASU, and the Association of Universities. senior staff of Nigerian universities, SSANU.
In a statement Thursday in Abuja, SSANU National President Mohammed Ibrahim and NASU Secretary General Peters Adeyemi respectively warned of the implications of this alleged unbalanced formula.
The unions described the sharing formula as unbalanced, biased and unrealistic.
The statement said: "Members of the public might recall that the JAC as a mature and accountable body was persuaded by a Memorandum of Understanding (MoA) agreed and signed between us and the FGN on February 25, 2021 for suspend our last strike that we launched to protest the previous unbalanced payment of N30b to ASUU, while the other 3 unions received only N10b among other agitations after JAC went on strike on Friday 5 ″ February 2021 and suspended the strike action on Thursday February 25, 2021.
"During conciliation meetings with the Honorable Minister of Labor and Employment, Sen Chris Ngige, alongside other government officials, JAC insisted on releasing the findings of the forensic audit of previous disbursements . success or not of previous installments. However, until today, nothing of this nature has been done.
"We also questioned the opaque formula used to propose these biased and unscientific disbursements.
"We want to categorically state that our members have been pushed to the wall and cannot continue to allow this injustice. We are currently in discussions with our members across the country and we cannot guarantee continued industrial harmony in Nigeria's public universities and inter-university centers if and when this current disbursement is allowed to materialize.
"We therefore urgently call for an immediate suspension of this vexatious disbursement and hereby implore the relevant government agencies responsible for this important mission to come back to the table and rework the disbursement model.
with a view to arriving at a more realistic and acceptable allocation formula that will be fair to all staff in the university system.
"For the record, we at the JAC are not in competition with any other union or its members, but we firmly believe in giving Caesar what is Caesar," the unions insisted.
Short Link: https://wp.me/pcj2iU-3Dyj