N15 bn cocoa processing plant begins operation in Ondo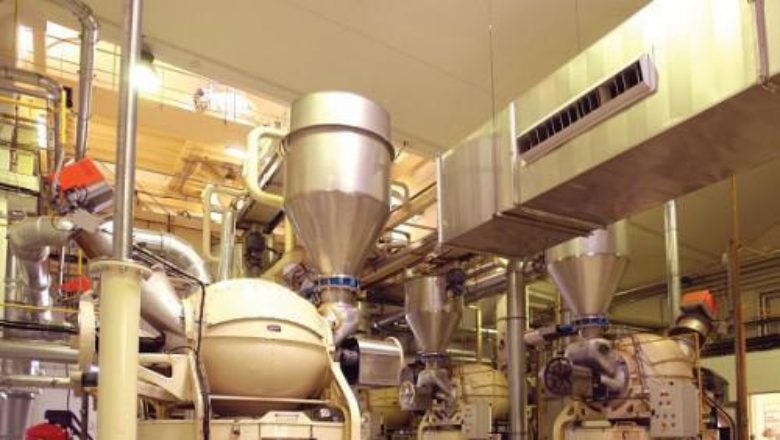 JohnVents Industries Ltd., a N15 billion cocoa processing plant aimed at boosting employment in the country, has started operations in Akure, the capital of Ondo state.
JohnVents Industry Managing Director John Alamu, at a press conference in Akure on Wednesday, said that 100 people at the company had already been offered highly skilled and unskilled direct jobs.
Johnvents Industries Ltd. is a wholly indigenous-owned agribusiness and a subsidiary of Capitalsage.
According to Mr. Alamu, the number of employees will increase to more than 300 when the industry is fully operational.
He said the industry was acquired from Olam Venture with the acquisition of 100 percent of personnel and machinery.
"Since we arrived in April 2021, we have invested more than 3 billion naira to renovate the factory after acquiring it from Olam Venture. This investment has been made in the machinery area.
"Cocoa is capital intensive. A ton of cocoa today costs around 1.3 million naira and we consume an average body of 35 tonnes per day. That is what we spend only on raw materials.
"Because we are in the main growing season, it is practical that you must have raw materials that can take you for 90 days.
"That tells you the billions of naira required for cocoa beans alone.
"But we are taking advantage of the interventions of the Central Bank of Nigeria and the Bank of Industry to boost our capital.
"The shareholders have injected a great social capital to finance the project. The shareholders' investment in this industry is 15 billion naira, "he said.
The managing director further said that the industry was a 15,000 metric ton automated processing plant with the capacity to crush cocoa into cocoa liquor, butter, cake and powder.
He said that more than 2,000 people will participate in the cocoa supply and export value chain, while more than 15,000 small farmers will be empowered to generate sustainable income and contribute to the national economy.
Mr. Alamu, however, said that the industry had signed an agreement with companies abroad for large-scale sponsorship.
"We have signed an agreement with foreign companies that have potential. The nature of this contract has already taken away 100 percent of what we will produce in the next year.
"Our sales strategy plan is specific to each product. Our cocoa butter is destined directly for export and we already have buyers.
"But for our cocoa powder, we are not willing to send it abroad because we do not want to pack all our fortunes here and take them abroad since there is local demand," he said.
The managing director said that the industry had three warehouses outside the country capable of storing 15,000 tons of cocoa beans and that the industry would continue to source to cater for the light crop season.
Alamu added that Governor Oluwarotimi Akeredolu would officially open the industry on December 7.
In her comments, Caroline Omotosho, Manager of JohnVents Industries Ltd., said that the company would be a game changer in the cocoa value chain in income generation, local capacity development, job creation and contribution to the country's GDP.
YAYA
Short Link: https://wp.me/pcj2iU-3F2h