CBN sensitises public on eNaira, other initiatives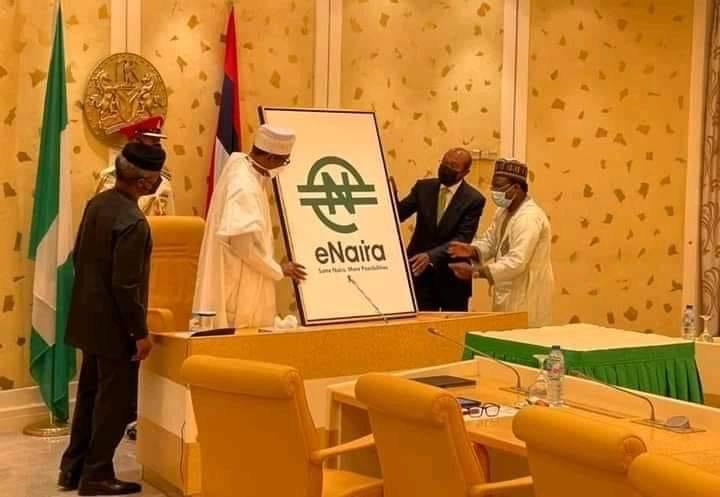 The Central Bank of Nigeria, CBN, on Thursday launched a two-day public awareness campaign on its new digital currency, also known as eNaira, and other initiatives in Abia.
Osita Nwanusobi, director of corporate communications at CBN, said the outreach fair was aimed at engaging and educating the public on the eNaira and other monetary policies of the umbrella bank.
The program, held virtually jointly in Abia and Ebonyi, brought together participants from different sectors of the economy.
He also said that the program was aimed at raising awareness about the various CBN interventions and how people could access them.
Abul-Jalil Yusuf, a representative of the eNaira project, said in his presentation that digital currency will promote the payment system.
He said the CBN digital currency would improve financial inclusion, increase remittances and ensure more efficient monetary policy.
According to him, this will eliminate third parties, thus contributing to efficient and low-cost transactions, among others.
Yusuf explained that eNaira is different from cryptocurrency, being legal tender and a responsibility of the CBN, unlike cryptocurrency which is a private business that cannot be trusted.
He said that with the launch of eNaira on October 25, Nigeria became the first country in Africa and one of seven countries in the world to have done so.
Earlier, Onyeka Ogbu, controller of the CBN branch, Umuahia, and his counterpart in Ebonyi, Christopher Adayi, in their separate remarks, said the Southeast's participation in CBN initiatives had remained low.
They urged people to take advantage of the bank's various economic and political initiatives to improve their growth and well-being.
NAN reports that CBN enlightened attendees on its other initiatives, including the payments system, real sector financing, financial inclusion, consumer rights, among others.
NOPE
Short Link: https://wp.me/pcj2iU-3Dzh