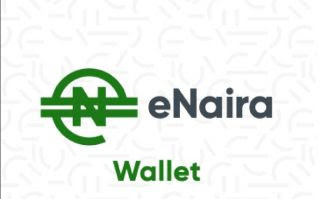 The Central Bank of Nigeria, CBN, has launched its digital currency, eNaira, with over 500 million Naira of the currency minted to date.
Speaking at the launch of eNaira in Abuja on Monday, Governor Godwin Emefiele said 33 banks have been fully integrated and live on the platform.
Mr Emefiele revealed that more than 2.5 million people visit the website daily.
He added that an additional 200 million naira has been issued to financial institutions.
Over 2,000 customers have been onboarded and 120 merchants have successfully registered on the eNaira platform, Emefiele said.
Mr. Emefiele said: "Customers who download the eNaira Speed ​​Wallet app will be able to do the following: on board and create their wallet; fund their eNaira wallet from their bank account; transfer eNaira from their wallet to another wallet and make payment for purchases at registered merchants.
The CBN, he said, "will continue to refine, refine and upgrade the eNaira" and he assured that "Nigerians should expect to see additional features in the coming months. ".
Short Link: https://wp.me/pcj2iU-3DoY