Bagoro laments unending crisis in Nigerian education sector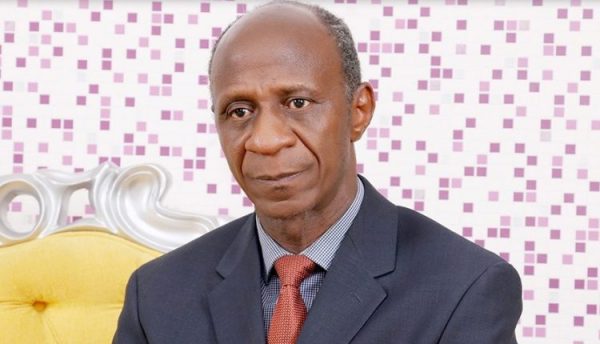 By Muktar Tahir – The Executive Secretary of the Tertiary Education Trust Fund, TETFund, Professor Suleiman Elias Bogoro, lamented the never-ending crisis in the education sector in Nigeria.
He recently spoke at the 13th Thematic Meeting of the TETFund Research and Development Standing Committee, RDSC.
Bogoro praised the federal government for its pledge to gradually increase the education budget to fund research and boost the country's global competitiveness.
He further commended the federal government for recent measures to professionalize teaching and the announcement of special allowances for teachers, among other incentives.
He said the declaration is one way of recognizing basic education as the foundation.
The boss of TETFund said he looks forward to a situation in which some of the areas that have suffered from underfunding of the Ownership Window will be taken care of, with the further increase, including funds that will be taken care of. made available to institutions.
He said the funds would help increase the funding made available through the very ownership of staff and that the capital allocation given to public universities, polytechnics and colleges of education would also increase.
In his presentation, the outgoing President of the Union of Academic Staff of Universities, ASUU, Prof. Biodun Ogunyemi, stressed that education remains the foundation of any knowledge-based economy and sustainable national development.
Mr. Ogunyemi, who was the keynote speaker, insisted that education should be in tune with other sectors of the economy and national life, adding that an integrated policy framework was needed to link all the different sectors together to make sustainable development happen.
According to him, education, research and development were cross-cutting issues for national development, although he added that there was a need for the government to transform higher education in the country to enable a research ecosystem and integrated development.
Mr. Ogunyemi further recommended a service-learning approach to teaching and learning, overhauling leadership and governance in higher education institutions to enable buy-in from key leadership in order to " improve their attitudes, behavior and commitment to engage in R&D, as well as to establish a management system, structures and processes required to bring about and support change and quality improvement.
Short Link: https://wp.me/pcj2iU-3DA3