Aisha Buhari vows fight for women, girl-child education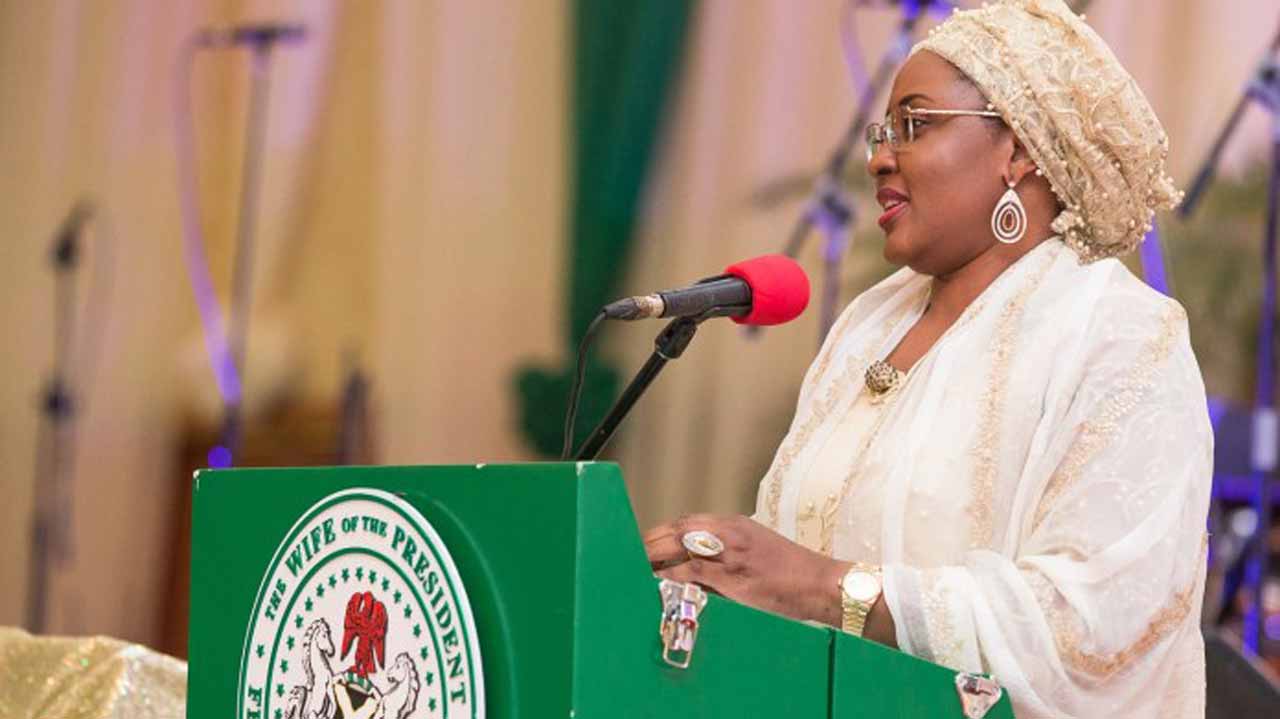 The First Lady, Aisha Buhari, expressed her readiness to strengthen collaboration with other development partners to provide the necessary support for the advancement of the education of women and girls.
Ms Buhari said this on Thursday when she received members of the Nigerian Association of Pharmacists and Pharmaceutical Scientists, NAPPSA, from the United States, who visited her in Abuja.
She said that her foundation, through the collaborative effort of development partners, has provided support to women, youth and other less privileged families, especially in the area of ​​medical interventions, construction of maternity hospitals and improving girls' education.
The first lady also told visitors that the Aisha Buhari Foundation has built a college in Maiduguri with the aim of supporting the educational pursuit of girls, especially children whose parents have died as a result of the Boko Haram insurgency.
"The recent creation of the Future Assured College in Maiduguri, Borno State, aims to provide education for young girls affected by the insurgency.
"This intervention provides a trail of what we can do together to help these young brains achieve a better future because of the challenges facing girls' education.
"The prospect of promoting quality health and education for girls both at school and at home is seriously questioned," she said.
She therefore urged stakeholders not to lose sight of the desire to ensure an enabling atmosphere for women and girls to achieve their aspirations in the future.
"I am optimistic that our common interest in promoting girls' education may extend beyond its current scope," she said.
Ms. Buhari took advantage of the visit to remind the assembly that much was expected to improve the standard of living of women and children.
In her response, NAPPSA President Teresa Pounds praised the First Lady's efforts to champion the journey of women, youth and children.
Pounds said they were at the State House to express their commitment to supporting the First Lady's efforts to provide support to Nigerian women and children, especially to address domestic violence, women's empowerment and the drug addiction among women and girls.
The Nigerian News Agency reports that NAPPSA is an association of pharmacists and pharmaceutical scientists based in the United States and composed of members from the United States and Canada.
The group was formed in 2007 with the aim of providing a platform for Nigerian pharmaceutical scientists and pharmacists in a spirit of professionalism to articulate the means to support growth and development in Nigeria.
NOPE
Short Link: https://wp.me/pcj2iU-3DyP