Aisha Buhari inaugurates campaign against Gender-Based Violence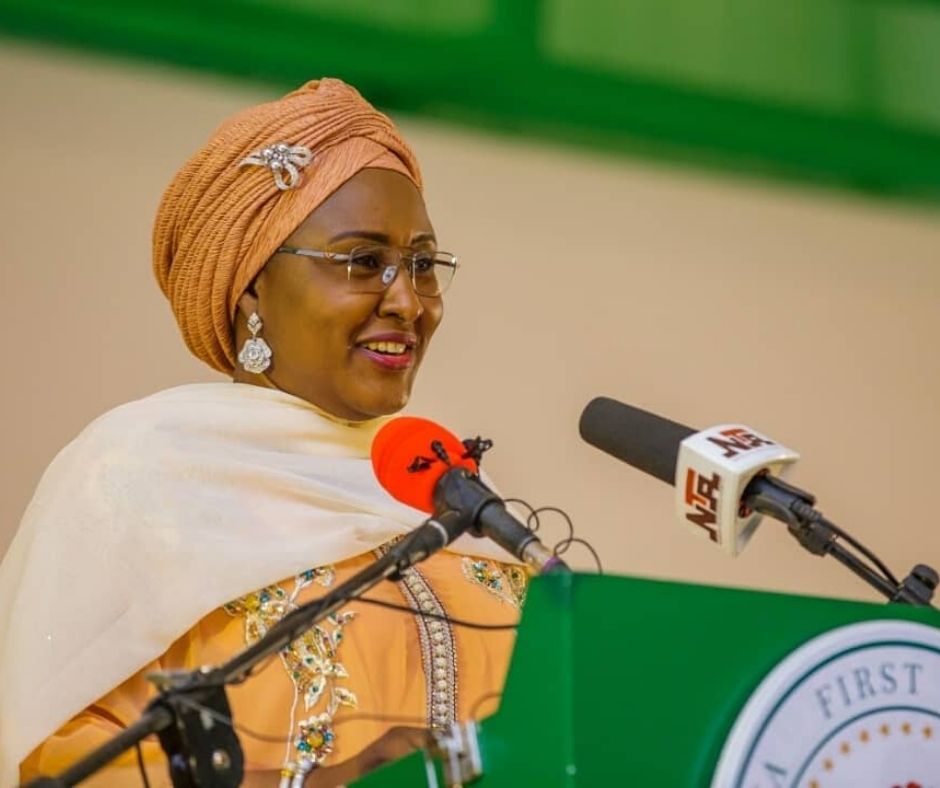 The first lady, Aisha Buhari, joined members of her staff to launch a campaign against gender-based violence, GBV, especially the increasing cases of rape, domestic violence against women and girls.
Ms. Buhari spoke Tuesday in Abuja during the awareness campaign to raise awareness of the danger of silence in the face of bullying.
"I am delighted to lead my staff in an awareness campaign on 16 days of activism against gender violence," she said.
The first lady, while calling for action against the perpetrators of the act, urged stakeholders to make concerted efforts to eliminate all forms of violence against women and girls.
"I call on government, religious and community leaders to ensure zero tolerance for gender-based violence and other harmful practices," he said.
Buhari said stakeholders must ensure greater awareness to protect women and girls, as well as survivors of sexual harassment.
"The campaign was organized to draw the attention of stakeholders to issues associated with female genital mutilation, rape and other forms of violence against women and girls."
The UN has reserved from November 25 to December 10 to commemorate the International Day for the Elimination of Violence against Women.
The theme for the day in 2021 is "Orange, the world: End violence against women now!", As part of the 16 days of activism.
YAYA
Short Link: https://wp.me/pcj2iU-3EYu