ABU, CBN develop national farmers' database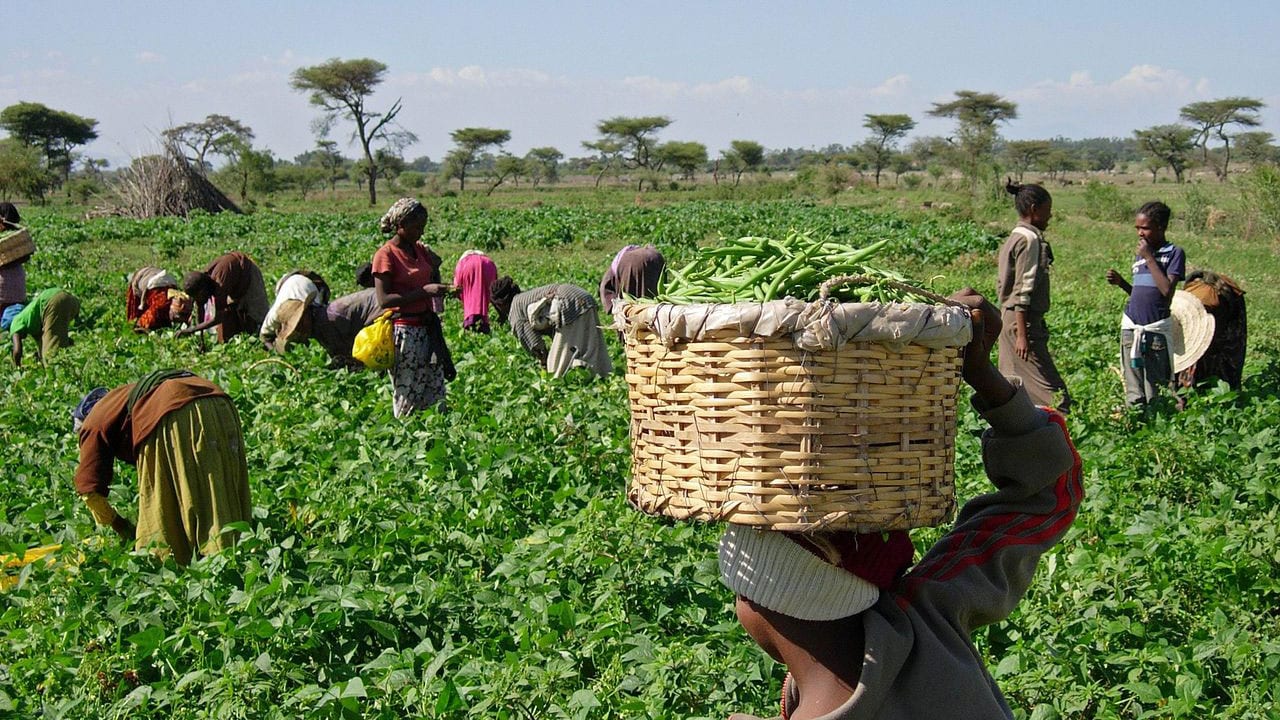 The National Agricultural Research and Extension Liaison Services, NAERLS, Ahmadu Bello University, ABU, Zaria, in collaboration with the Central Bank of Nigeria, have developed a national database of farmers.
Professor Emmanuel Ikani, Executive Director of NAERLS, revealed this during the 2021 National Agricultural Extension Planning and Review Meeting in Zaria on Wednesday.
Mr. Ikani said it was to strengthen coordination and boost food security in Nigeria.
He said CBN's anchor borrower scheme accounted for less than five percent of the total money disbursed to farmers under the scheme.
"If the plan loan was made to genuine farmers, they would use the fund and pay the money back at the end of the season.
"All these issues, the central bank and commercial banks said that farmers do not repay loans were not true," Ikani alleged.
It revealed that ABU had experimented with the scheme in its adopted villages, where it had farmers clustered together.
"The university links farmers with the bank that makes loans to them," Ikani said.
"If we want to be honest with ourselves, the truth of the matter is that the CBN was not dealing with genuine farmers but political cronies.
"What we intend to do in the future is profile the genuine farmers of each state, their village and local government area, and the size of the farm.
"We will also outline what the farmer produces and the GPS coordinates, among others," he said.
According to Mr. Ikani, this is aimed at providing better guidance to the government and other key stakeholders in the sector who want to provide credit facilities.
He added that they may also want to provide other interventions to real, genuine farmers.
Mr Ikani said that the data bank would provide the proper means to track farmers and once a farmer knew that they would track him, he would pay off the loan facilities that were granted to him.
He said the process had already started; while NAERLS had obtained a license from the CBN to register and link the National Identity Numbers and the Bank Verification Number of the farmers.
Ikani said that NAERLS had signed a memorandum of understanding with Access Bank and UBA, targeting 400,000 farmers in December, adding that the number could increase in the following months.
He said he participated in the Agricultural Transformation Agenda in 2012, where he commissioned a company.
Ikani said the company generated data from about 40 million farmers and that the data was not in the Federal Ministry of Agriculture.
He announced that NAERLS as a university-based research institute would be the custodian of the data that would be generated from the exercise.
YAYA
Short Link: https://wp.me/pcj2iU-3F2b